Quarter Horse, 2010, USA imported, palamino
Wimpys little step x Dazzling topgun by Colonel Smoking gun (Gunner)
$ 10 mio. Sire
2 x APHA world reining champion mother
$ 11 mio. Grandsire
NRHA european affiliate champion
national reining breeders champion
Amazing American import palomino Quarter Horse stallion. Exceptional pedigree with Wimpys Little Step and Colonels Smoking Gun. Very intelligent, easy to handle and a real pleasure to ride. He is a friendly stallion with a catching personality, everyone's favorite.
Perfect build, 1,48 m, real stumpy, genetically good muscles, 5 panel negative
He has proved after only a few competitions strong reining maneuvers, winning prizes and reaching Champion many times. His offspring usually inherit both his extraordinary looks and his perfect personality.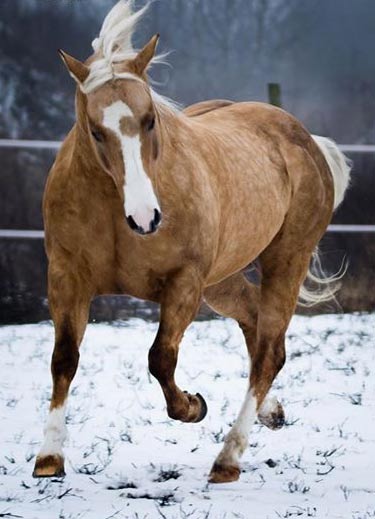 Breeding Station/Deckstation :
Ludwig Quarter Horses
(Deckverträge und Natursprung)
72475 Bitz
Deutschland
Samen erhältlich ab 01.10.2019 bei der Zuchtstation
Dr.Storch Öschstrasse 23
88459 Tannheim
Email: info@dr-storch
Phone +49 (0)8395 911495
Inquery for this Quarter Horse